Pain Management
Here at the The Alternative Therapy Clinic, we strive to offer effective and efficient solutions to pain through Acupuncture.
Pain can be caused by many diseases and conditions or occur through accidental damage. The intensity of pain ranges from minor inconvenience to debilitating pain that interferes with everyday life. It can affect every facet of one's existence disrupting sleep, mental and emotional equilibrium and not least mobility.
Muscle pain
Nerve pain
Inflammatory conditions
Joint pain
Period pain
Headaches
Tendonitis
Back pain
It has been estimated that 90% of the UK population will suffer lower back pain at some stage in their lives. Quite often this is a chronic condition that can last for years.
The UK National Institute for Health and Clinical Excellence (NICE) has suggested in their clinical guidelines that sufferers of chronic lower back pain should be treated with Acupuncture on the NHS.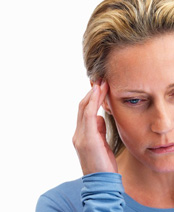 To view the NICE clinical guidelines document itself follow- http://www.nice.org.uk/nicemedia/pdf/CG88NICEGuideline.pdf
The National Institute for Health Research, Health Technology Assessment Spotlight: Acupuncture for back pain. Click here to view.
Whatever the cause of your pain and discomfort acupuncture could be the answer you are looking for. It has been around for thousands of years and there are many success stories related to the treatment of pain. Since it does not employ the use of harsh drugs, many people find it an easy and affordable option.
For more information or to arrange an appointment contact us on 07709 896140 or alternatively email lesley@atcnewbury.co.uk. Ask about our introductory offer at the time of booking.